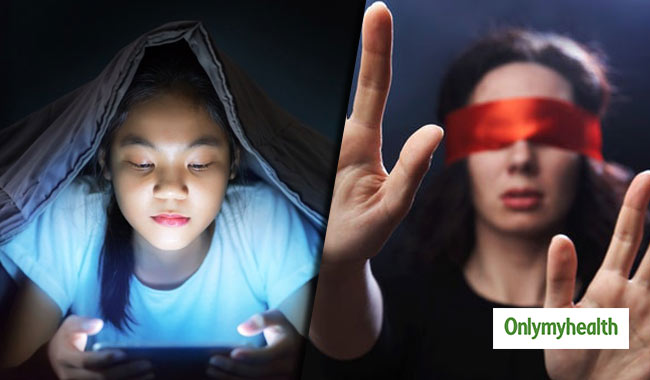 Blue light from digital devices damages vision and can cause blindness
The use of smartphones at night can disturb your sleep pattern
Smartphones may increase the incidents of certain head and neck tumours
Recent research published by the University of Toledo in the US has captured the imagination of smartphone users and ophthalmologists worldwide. Several newspapers and health websites were quick with alarming banner headlines that suggested that blue light from smartphones, laptops and other digital devices damage vision and can cause blindness.
The research suggests that prolonged exposure to blue light which has a shorter wavelength and more energy compared to other colors can damage your vision. The damage to the macula, the light-sensitive part of the retina, is called macular degeneration. Exposure to blue light results in the generation of toxic chemical molecules within the photoreceptor cells which are light-sensitive cells in the retina.